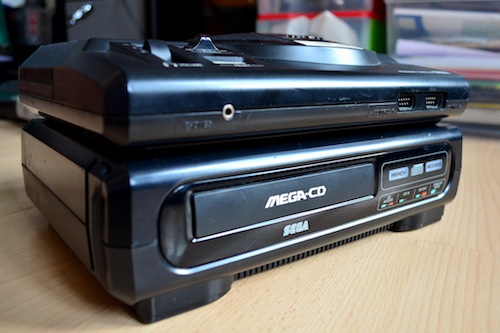 Taking decent photos of my retro gaming collection to share with my readers has been on my to-do list for a couple of years now, but unfortunately I haven't found the time to do it. So when Ant Harper of Retro Games Collector asked to feature my games and consoles as part of his 'Show Us Your Collection' series, it was the perfect excuse to get on my hands and knees and, layout my prised retro gaming items and take some photographs. Check out the article
right here
.
Not only are there numerous photos in the article, but I have also included annotations which describe how I came about each item and how much they cost me. You'll likely recognise many of the games and consoles from my previous blog posts, such as my modded
Master System
, my
Philips CD-i player
and my boxed
Game Boy Advance
collection. At the end there's even a Q&A section so you can learn even more about how I originally started retro game collecting as well as some tips for beginners.
I'd like to thank Ant for deeming my collection worthy of being a part of his fantastic series and hope you all enjoy reading about me and my collection.